At Gillece Services, we have over 40 years of experience providing electrical repairs for home and business owners. We've made it our mission to provide exceptional service at the best rates in Penn Hills, PA. Our company is recognized for its quality workmanship, flat-rate pricing, and reliable customer service.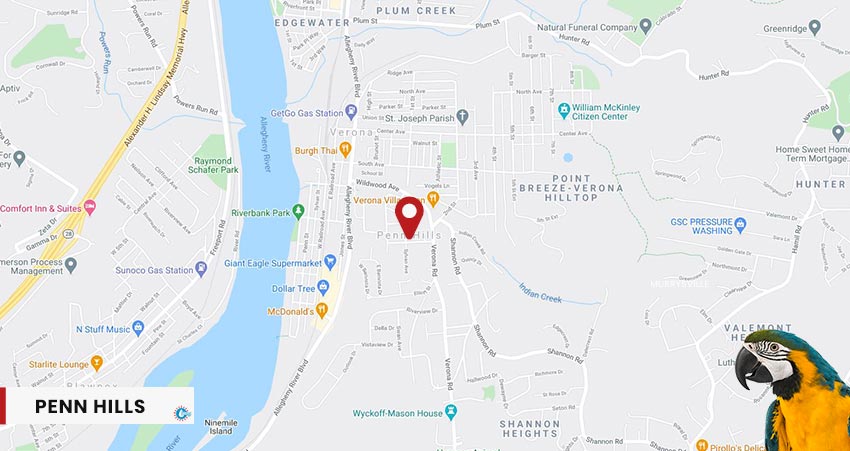 Whether you need basic or comprehensive electrical repairs, you can call us 24/7, and we'll send a certified electrical contractor to your property quickly.  Here are just a few of our services:
USB, AFCI, and GFCI receptacle installation
Electrical outlet repair services
Breaker panel repair
Electrical panel upgrades
Whole-home generator installation
Wiring and rewiring
Dimmer switches
Pool and hot tub wiring
Indoor and outdoor lighting installation
Troubleshooting and safety inspections
Check out some of our customer reviews to see why we're the leading choice for electricians in Penn Hills.
Make Your Home Safer with GFCI Outlet Installation
Ground-fault circuit interrupter (GFCI) outlets eliminate the risk of electrical shocks, making your home safer one room at a time. When the receptacle senses a sudden change in voltage, suggesting a ground fault, it automatically cuts the power.
The National Electrical Code requires GFCI outlets in rooms with frequent water exposure, such as kitchens, bathrooms, and laundry rooms. We can help you avoid electrical code violations with our top-quality outlet installation services.
Breaker Panel Upgrades and Repairs
While most modern breaker boxes are built to last, they aren't immune to damage. If you start to notice frequent tripped breakers, unusual noises around your box or see any sparking, call us right away for electrical service panel repairs.
Our services don't stop at repairs either. We also offer quality installation and inspections. If you have an older home with a fuse box, it may not be able to keep up with your modern appliances' energy needs. Let us upgrade it to keep your electrical system running at peak performance.
Want to learn more about our story? Take a look and give us a call when you need electrical repairs in Penn Hills.
Emergency Electrician in Penn Hills
Here at Gillece Services, we have a team of highly-skilled and equipped to help get you through an electrical emergency. We are dedicated to providing Penn Hills residents with the comfort, safety, and value that they deserve. Whether you have a damaged outlet or a broken breaker panel, you can give us a call 24 hours a day, 7 days a week.
If electrical damage has caused a power outage in your home, our experts can also restore the power so you can get back to your life. If you're dealing with a loss of power from grid-related issues, we can even offer standby generator installation to keep the lights on. All our services come with flat-rate pricing, so you don't need to worry about hidden fees or additional costs.
Gillece Services has been in the electric industry for nearly four decades. We know exactly what it takes to provide your home with power all year round. We've helped countless homes and businesses with their electrical needs, and we'd love to help you next.